Image Courtesy of Wikipedia
In a not so future world, certain individuals had supernatural powers that the government was determined to control. These individual were monitored and trained by the government to serve. Those who were deemed too powerful were locked away and sedated.
Themes
1) work together despite differences: Even though they might have disliked each othef at first, they discovered at the other had strengths that could help too.
2) trust your instincts: Even when mind control was happening, the gut instinct was saying otherwise.
Conclusion
Two words— Chris Evans… Okay, okay, there's the action and the excellent street fighting scenes on the streets of Hong Kong that I enjoyed. The entire movie was based in Hong Kong and a few familiar faces from the Hong Kong film industry too!
Follow Chocoviv's Lifestyle Blog on WordPress.com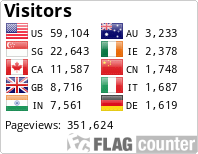 Instagram:
https://www.instagram.com/chocoviv/
Twitter:
https://mobile.twitter.com/Chocoviv1
Pinterest:
TikTok: