One day, during my visit the New Westminster, British Columbia, I discovered a beautiful mosaic on the sidewalk. So, I took a photo.
Why was it there?
British Columbia Gold Pieces
British Columbia's $10 and $20 gold pieces are among Canada's most celebrated coins. Made in 1862 from gold mined during the famed BC gold rushes, they were the product of a government program that aroused intercolonial rivalries and pitted the media against the governor. Although never released for circulation, these two pieces were part of the first official initiative to mint coins in Canada—almost half a century before the opening of the Royal Canadian Mint in 1908.— Bank of Canada Museum
Image Courtesy of Bank Of Canada Museum
New Westminster And The Coins
Governor Douglas "sought permission from Her Majesty's Government in November 1861 to set up a coining plant in connection with the Assay Office that had previously been established in New Westminster in 1860. The colonial assayer, Francis George Claudet, was sent to San Francisco to purchase the necessary machinery. The dies for the ten and twenty dollar pieces were ordered from a Mr. Wagner of Vanderslices Silver Manufactory. These were engraved by Albert Küner of San Francisco. Silver die test specimens were struck in San Francisco and were sent along with the dies. Years later those original wax impressions that Küner made were destroyed in the San Francisco fire of 1906.
Sometime during the spring of 1862, Governor Douglas changed his mind about coining currency, his reasons are unknown, but nevertheless the Treasurer of B.C., William Driscoll Gosset, went ahead with the plans and set up the coining plant with the newly arrived equipment in June 1862.
A few sample ten dollar coins were struck and some were sent to Douglas with the intention of sending them to the International Exhibition being held in London that year. "—- Monashee Almanac
In 1862, British Columbia was still a colony of the British Empire, so the colony was not permitted to strike coins. Hence these $10 and $20 gold coins were known as patterns.
"A pattern coin is a coin which has not been approved for release, but produced to evaluate a proposed coin design. They are often off-metal strike, to proof standard or piedforts. … Many of the world's most valuable coins are pattern coins; nearly 25 of the pieces listed in 100 Greatest US Coins are pattern coins."—- Wikipedia
I am intrigued by how one mosaic had such an interesting story behind it! I truly doubt that many know about this story as they walk across this mosaic each day.
Follow Chocoviv's Lifestyle Blog on WordPress.com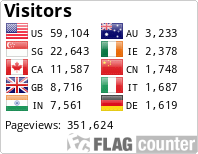 Instagram:
https://www.instagram.com/chocoviv/
Twitter:
https://mobile.twitter.com/Chocoviv1
Pinterest:
TikTok: