Image Courtesy of Wikipedia
Where do ugly dolls go? To Uglyville!
So whenever a "mistake" that was subpar happened at the doll factory, it was sent away to be forgotten in Uglyville. There Uglydolls lived happily being themselves… until one day Moxy, the protagonist, found a way to her ultimate dream of becoming someone's doll— through the Institute of Perfection. That was the school where all "Pretty" dolls trained to be perfect dolls. Their sadistic leader, Lou, was not happy about it, but pretended to be nice in order to find out where Moxy and her friend came from….
Themes
Beauty is skin deep, and no one is perfect.
Our differences are what makes us unique.
Conclusion
It has a typical story of the underdog climbing to the top. The "cool" bullies versus the "loser" outcasts scenario was the basic premise. However, the songs were quite upbeat and tongue-in-cheek humour kept my child and I entertained. It would not be a movie that I would go to the theatre to watch, but for a night on the couch, definitely.
Follow Chocoviv's Lifestyle Blog on WordPress.com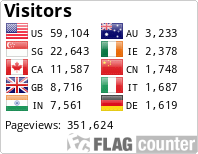 Instagram:
https://www.instagram.com/chocoviv/
Twitter:
https://mobile.twitter.com/Chocoviv1
Pinterest:
TikTok: