Image Courtesy of Amazon
Being a mother and an early childhood educator myself, I value the information that this book has in its pages, even though my children are much older than 8 now.
Despite the fact that I have the training for early childhood education, it is often easier to be more in control of my emotions and triggers when dealing with the young ones at school. With my own children, as I am just a human with a mountain of emotions, I can be challenging at times.
Themes
psychology: Understanding your child's way of thinking and perspective can help us to find ways to communicate better.
triggers and tantrums: Acknowledging the parents' triggers and the reason behind the child's tantrums is important. Learn about different coping strategies as everyone reacts differently.
good communication: Helps strengthen self esteem and often is connected to positive parenting.
knee-jerk reactions: not good
reasons why they aren't listening: harsh languages, distractions, too many words….
methods of effective communication
parent-child activities
Conclusion
This 165 page book was an easy read. The topics were very relevant and gave many suggestions for the readers to try out. For those who have children from 3-8 years old, you will find some excellent tips. For parents with younger or older children, it's a great way to with prepare or remind yourself of different techniques.
Follow Chocoviv's Lifestyle Blog on WordPress.com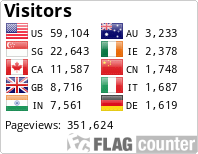 Instagram:
https://www.instagram.com/chocoviv/
Twitter:
https://mobile.twitter.com/Chocoviv1
Pinterest:
TikTok: