Rice in skincare?
I remember that my mother used to tell me to save the water that was used to rinse the rice. She would say that it was great for cleansing the skin. Therefore, when I was given this set of skincare products from 23.5 N, I was intrigued.
Rice Soothing Makeup Removal Gel
This makeup gel didn't have much of a scent. I preferred to use my usual cleanser first and then used this remover to wipe off the leftover eyeliner.
Rice Soothing Active Ultra Feather Mask
Normally, I would use a sheet mask every other day. These masks were convenient to use as I relax or lounging around on the sofa. Very soothing! However, these sheet masks were single-use items, so you would need another facial mask to use sometimes.
Rice Soothing Gel Mask
This gel mask was a perfect companion to the sheet masks! I found this gel mask quite cooling and soothing to the touch. There wasn't much of a scent either.
Finally…..
Overall, this set was formulated for sensitive, and even acne skin. Brightening and soothing were its main usages.
Follow Chocoviv's Lifestyle Blog on WordPress.com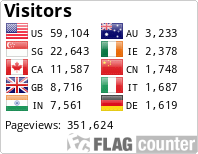 Use my 20% code: Chocoviv20 on regular price purchases here.
Affiliate Disclaimer : There is an affiliate link that is linked at the bottom of this blog post. You know me as a mommy blogger who loves to share what I have tried out. The little extra income generated by the affiliate link helps to further fund more explorations for me to share. Thank you!!