This is super neat!
Thank you Chloethefry for nominating me for the Neat Blog Award!
🍫🍫🍫🍫🍫🍫🍫🍫🍫🍫🍫🍫🍫🍫🍫🍫Here are the rules:
Real Neat Blog Award Rules:
– Display the Award Logo
– Thank you nominator and share a link to their page
– Answer your nominator's questions
– Nominate seven to 10 other bloggers
– Ask them seven questions
My Questions:

1. If you could have tea with anybody from history, who would you pick and why?
I want to have tea with Princess Diana and to talk about her experiences of motherhood and her charity works.
2. Are you on Instagram? Share your link and share the link to one other of your favourite channels. Why did you choose this one?
I am Chocoviv on Instagram. One account that I follow us Lexiunlimited because she is also a fellow Canadian Lifestyle blogger!

3. Why did you start blogging?
After successfully growing a few social media platforms for companies, I thoughtful was time… now I am constantly thinking about blog topics!!!

4. What is your go to song at the moment? To be honest, I don't have one right now… I love kpop though…. BoA was one of my original favourite artist!
5. Have you ever re-read a book? What was it and why did you return to it?
This book has so much great information so I keep rereading it.
6. You're stranded on a desert island. What's the first thing you do? I would build a shelter.

7. If you could give one message to your younger self, what would you say?
Set your boundaries as soon as possible. If you let things slide, people will take advantage of you and bull doze over you!
My Questions
What is the last book that you have read?
What is your favourite horror movie?
Where did you last go to for vacation?
What is your favourite skincare item? Local brand?
How do you start your day? Coffee? Smoothie?
What is your favourite Halloween treat?
Pumpkin patch or corn maze?
My Nominees
https://lexiunlimited.wordpress.com
https://newyorkfamilyadventures.com
http://www.rootingbranches.com/?m=1
Follow Chocoviv's Lifestyle Blog on WordPress.com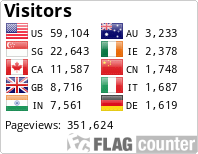 🍫🍫🍫🍫🍫🍫🍫🍫🍫🍫🍫🍫🍫🍫🍫