Autumn leaves 🍁 falling and my skin also reflects the changing of the seasons. The skin on my extremities has also begun to become extremely dry. Every year it gets drier and drier during the fall. So I am always looking forward to try new skincare lines to experiment with…. This year I am fortunate to get to try Seaflora Skincare, a natural skincare line that is based with seaweed and from beautiful British Columbia!
Three Exfoliating Products
Head:
For some beauty-addicts, this facial exfoliator may seems foreign as there are many pieces of sea kelp that is mixed in it. So it may look more like a facial mask than a facial scrub. I like to use this particular one when my skin is starting to become a bit imbalanced during my PMS. It is not meant to be used daily, but only twice a week.
Body:
This body exfoliant is filled with rockweed! And I mean a lot of it!!! See how it looks like below……
"Fucus distichus or rockweed is a species of brown alga in the family Fucaceae to be found in the intertidal zones of rocky seashores in the Northern Hemisphere, mostly in rock pools. Wikipedia" This algae mix is combined with local British Columbia ocean mud that is great to use in the shower. The ingredients doesn't clog up drainage either!
Toes:
To be honest, all the body polishes that I have tried can make taking a shower hazardous for my health. The reason is that there was so much oil in the product that it becomes so slippery in there! I have to take baths in order to use those products. Hence, I really love this "Oil -free Seaweed Body Polish."
No more oils means I can use it in the shower!!! The sea salt dissolved quickly and helps to keep my heels smoother, even without using any foot files.
I can't wait to try their other products!!!
Follow Chocoviv's Lifestyle Blog on WordPress.com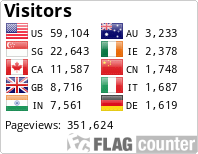 Note:
My discount code: choco20 will get you 20% off regular price items on their website, and I will get a small bit back! Win-win!