The theme of Pokémon is everywhere! So when I found out that I had won the contest by Tiny Footprint for a custom design by Hayley Made This, I was overjoyed! My son loves anything Pokémon and so do I!
So, the first thing I had to do was choose the design that I wanted….out of the hundreds of Pokémon creatures out there. Luckily, I settled for this one.
Image from "This is the official art by Ken Sugimori of #298 Azurill, released in Pokémon Ruby and Sapphire."
Honestly, I really wasn't sure how she was going to design and make this interesting looking creature….. But, all worries were settled when she send me some of her photos.
And finally……
"Hayley Made This" definitely impressed us all! Super fast service and we received our parcel very quickly too! It was a wonderful gift to my son as he won an award from school that week!
I believe Azurill and its friends approves too!
—-Chocoviv
Follow Chocoviv's Lifestyle Blog on WordPress.com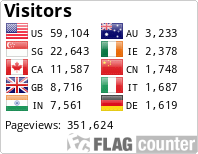 Powered by Linky Tools
Click here to enter your link and view this Linky Tools list…